FAST, RELIABLE REPAIRS & SERVICE


THE BUSINESS MACHINE EXPERTS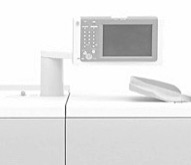 Most business machine companies focus on selling new equipment, and see service as a burden.
When they claim your machine can't be fixed, call us.
ACAL offers the fastest at your door service.
Technicians in vehicles stocked with parts and supplies.
Comprehensive onsite evaluations.
Expert repairs for a fraction the cost of a new machine.
Service maintenance programs tailored to your needs.
We answer the phone. No recorded messages.






"We've been working with ACAL for over a decade. They deliver as promised 100% of the time."
Thomas, G. Green Construction
Directions Rt 95 to Exit 32A-B (Rt 3-North). After 2 miles, take Exit 26 (Rt 62) and head straight onto Crosby Drive.
At Crosby's end, turn left on Middlesex Tpk. Continue 2.4 miles to 751 Middlesex Tpk, on your left in Manning Park.
751 Middlesex Turnpike
Billerica MA 01821
800-439-7374
service@acalcopiers.com
Monday through Friday
9 am to 5 pm
THE BUSINESS MACHINE EXPERTS